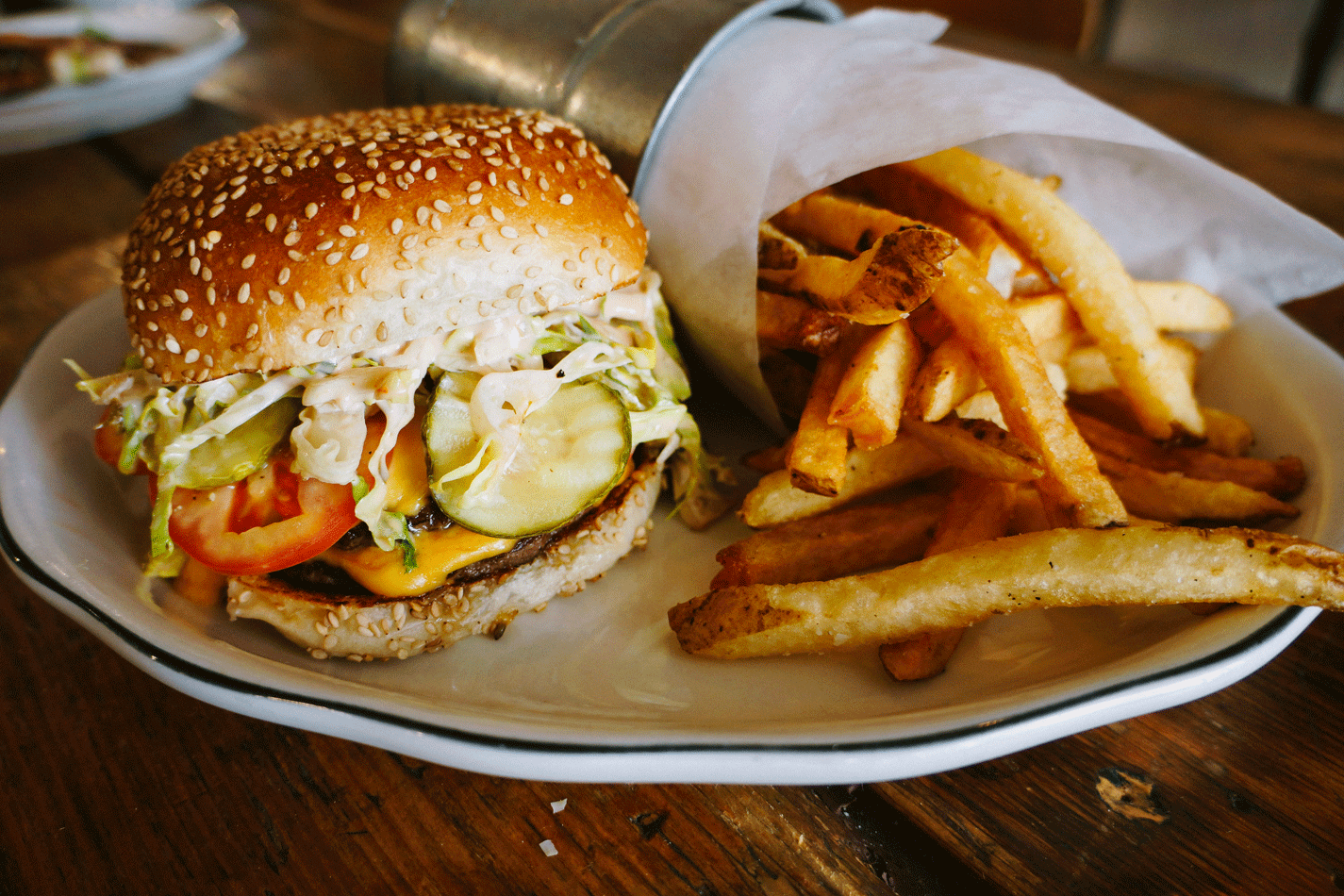 Winners of Burger Bash 2016
David's Cafe
FRENCHY DOES AMERICAN.
David's Café, in the heart of the East Village, serves French-American food in a casual environment. Opened by Chef David Malbequi (Les Enfants de Bohème, BLT, Alum of Daniel Boulud) and Daniel Rivera (Crooked Tree, Les Enfants de Bohème), the restaurant is designed to be a comforting way-post/eatery for neighbors and visitors alike.
Happy hour drink specials all night Sundays and Mondays!
Reservations are accepted for parties of six or more, otherwise just come in and grab a seat.
110 Saint Marks Place
New York, NY, 10009
United States
Winter SCHEDULE
Mon-Thurs 11am - 10:30pm
Fr-Sa 11am - 11pm
Sun 11am-4:15pm
Pick up & Delivery Available
(no weekend brunch delivery)

PHONE
646-678-3206
2 credit card limit per table
All Reservations/Tables will be held for 15 minutes after the reserved time. After 15 minutes, we can no longer guarantee your reservation but will do our best to accommodate your party.